Using business as a force for good
Our mission statement
Our mission is to supply ethically and sustainably sourced food, empower people to live healthier lives, and use our business to educate and help reduce our impact on the environment, by tackling food waste, and using hunger to end hunger.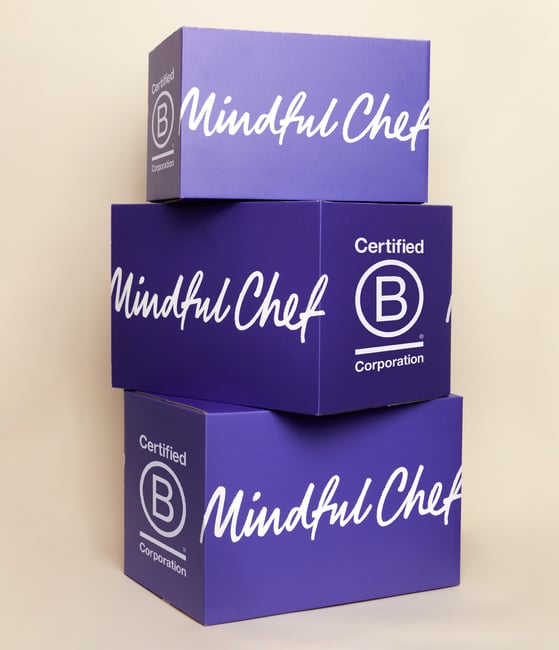 What's a B Corp?
A B Corp business is a business whose goal is balancing profit with purpose, so at Mindful Chef we want to have a positive impact with everything we do.
B Corp businesses think about our impact on the environment, our people, our customers, our suppliers, and the wider community.
Fundamentally, B Corp companies are leading the way to make the world a better place, so we have to show we're doing good. A B Corp has to sign the 'B Corp Declaration of Independence', which means the business must:
Be the change they wish to see in the world
Operate in a way that shows people and place matters
Aspire to do no harm, and to benefit all
Acknowledge how we rely on each other, and so act responsibly for future generations.
What does good look like?
As a B Corp we have clear operating practices and are held to high standards, legally. Every year, we produce an Annual Sustainability Report and put it on our website so everyone can see how we're doing. Read our latest Sustainability Report here.
For people
From our team to our wider community, we put people at the heart of everything we do. By putting people first, we know we can have a positive impact on society.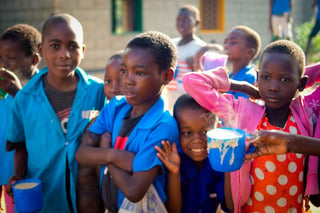 One Feeds Two
With every meal you enjoy from us, you give a nutritious school meal to a child living in poverty, all thanks to our charity partner One Feeds Two. Since partnering with them in 2017, together we've donated 7 million meals and counting.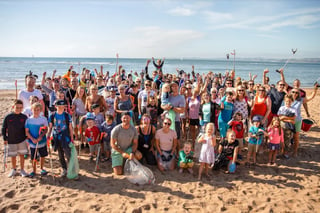 Team charity days
Giving our time to help others is fundamental to our beliefs, so everyone in the Mindful Chef team gets four charity days a year to help initiatives and programs close to their hearts. We also organise team give back days with The Felix Project.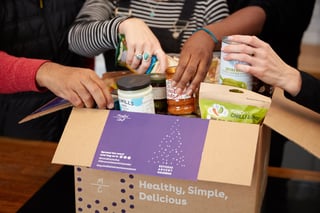 Our Mindful Chef community
We're proud to have grown a community that joins together for good, from clearing plastic across the UK during our annual Coast Clean to our Christmas Reverse Advent Calendar campaign.
For the planet
Our environmental policy
We're zeroing in on packaging, food waste, farming and animal welfare.
As a business we strive to take achievable and meaningful action to reduce our impact on the world around us. We know we're not perfect, or that we can tackle the climate crisis on our own, so we work with our suppliers, our team, and our community to reduce our climate footprint across the entire supply chain.
We will always be transparent in what we do and challenge ourselves to do and be better.
Packaging wrapped up
We're always looking at ways we can pioneer with packaging. This packaging guide breaks down everything that goes in your box, why we use it, and what to do with it.
A (really) cool box
Our cool box is made using 60% recycled materials, is 100% recyclable from home and has a 30% lower carbon footprint than our previous insulation.
Net Zero 2030
Mindful Chef is climate neutral, and we're on a mission to be Net Zero by 2030. That's zero emissions across our entire business, from farm to fork.
We love local
We're proud to support British Farmers and only ever use 100% British meat in our recipes, from free-range chicken to grass-fed beef. We've got amazing food right on our doorstep – from quinoa grown in Shropshire to vibrant Isle of Wight tomatoes.
Zero food waste
Did you know that 30% of food produced globally is wasted, putting pressure on landfill and contributing to climate change? By sending pre-measured ingredients, we're helping reduce mealtime waste.
Setting standards
We source ethically and responsibly, and only use suppliers that adhere to the highest welfare and environmental standards. If they don't share our Mindful values, you won't find them in your box.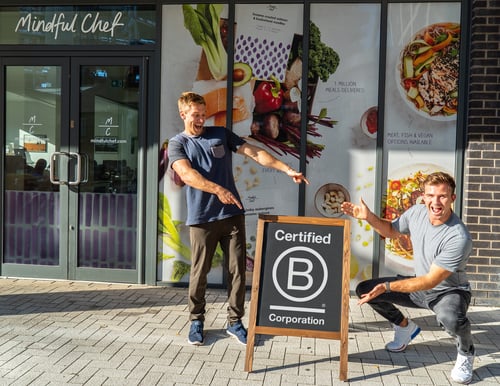 How do you become a B Corp?
To be a B Corp, a company must qualify - and be recertified - every three years. This is called a B Impact Assessment (BIA) - and it measures a company's impact. To remain a B Corp we have to score at least 80 out of 200.
How many B Corps are there in the UK?
Currently there are around 430 B Corp businesses, working across 48 industries from food and travel to everything in between, employing around 22,000 people. We were the first recipe box company in the UK to become a B Corp!
Why is it called a B Corp?
B Corps are called B Corps for a few different reasons. At first, people thought the B in B Corp stood for benefit. Now, most B Corps say it stands for better, because doing better is what we do.
Why does this matter for consumers?
It's great because you're in control. You can choose what you buy and if it fits with your values. When there's such a growing demand for businesses to be more responsible in what they do, we want to put that power in your hands.