Using business as a force for good
Our mission statement
Our mission is to supply ethically and sustainably sourced food, empower people to live healthier lives, and use our business to educate and help reduce our impact on the environment, by tackling food waste, and using hunger to end hunger.
We love using business as a force for good, so we became a certified B corp in 2018, making us the first recipe box company to join the movement. Since then we have recertified and increased our score from 80.5 to 107.3, making us one of the highest-rated food & beverage B Corps in the UK.
We've always pushed ourselves to do business in the right way because it's part of our DNA to challenge conventions and think differently about how we solve problems. To do what's right even when it's difficult.
Often the right way isn't the easiest one, but that's what makes B Corps different. Today, there are 5,000+ B Corps around the world, across 156 industries, in 82 countries and we're so proud to be part of this growing global community.
We've Recertified!
Our new B Corp score is in and we're super proud to have increased our score from 80.5 to 107.3, joining the top 3% of global B Corp food companies doing better things for the world.
B Corp measures your impact in 5 key areas and the environment is where we've made the biggest improvement, more than doubling our score.
Watch our video to see just some of the ways we're continually using our business as a force for good.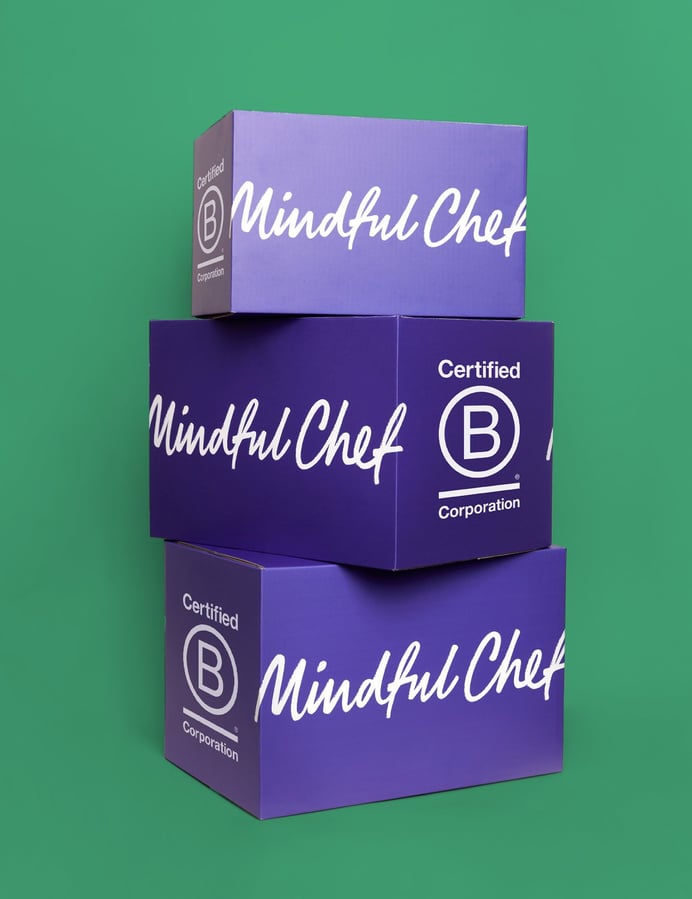 What's a B Corp?
B Corps are a collective of like-minded businesses that believe in balancing purpose and profit; they're verified by B Lab to meet high standards of social & environmental performance in order to transform our economic system for the better.
Every three years, we go through a process of re-certifying which looks into the details of our business against a clear set of measures, which helps to ensure we're staying on track.
B Corp businesses think about our impact on the environment, our people, our customers, our suppliers, and the wider community.
Fundamentally, B Corp companies are leading the way to make the world a better place, so we have to show we're doing good. A B Corp has to sign the 'B Corp Declaration of Independence', which means the business must:
Be the change they wish to see in the world

Operate in a way that shows people and place matters

Aspire to do no harm, and to benefit all

Acknowledge how we rely on each other, and so act responsibly for future generations.
What does good look like?
As a B Corp we have clear operating practices and are held to high standards, legally. Every year, we produce an Annual Sustainability Report and put it on our website so everyone can see how we're doing. Read our latest Sustainability Report here.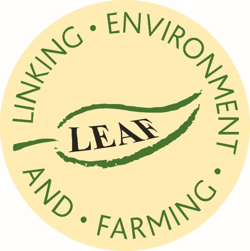 Sourcing Stories
When you choose Mindful Chef, you're choosing to support Great British producers. All our UK farmers are LEAF Marque certified. This certification is good news: think more sustainable, climate positive farming. How? By improving soil health, reducing carbon footprints, minimising energy use, protecting wildlife, and enhancing biodiversity. Read more about our suppliers and sourcing here.
For people
From our team to our wider community, we put people at the heart of everything we do. By putting people first, we know we can have a positive impact on society.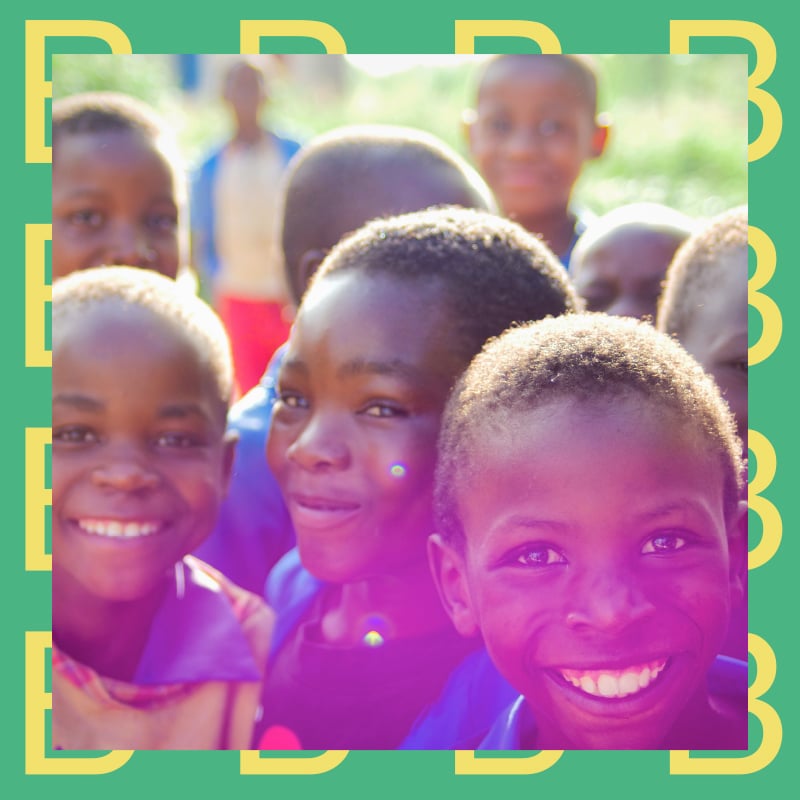 One Feeds Two
With every meal you enjoy from us, you give a nutritious school meal to a child living in poverty, all thanks to our charity partner One Feeds Two. Since partnering with them in 2017, together we've donated 17 million meals and counting.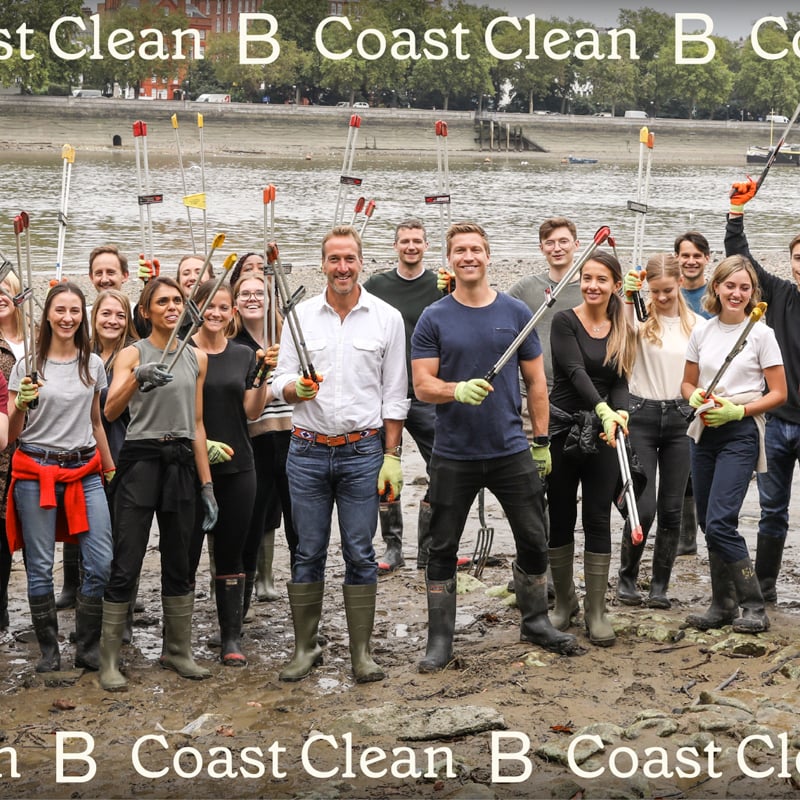 Team charity days
Giving our time to help others is fundamental to our beliefs, so everyone in the Mindful Chef team gets four charity days a year to help initiatives and programs close to their hearts. We also organise team give back days with The Felix Project.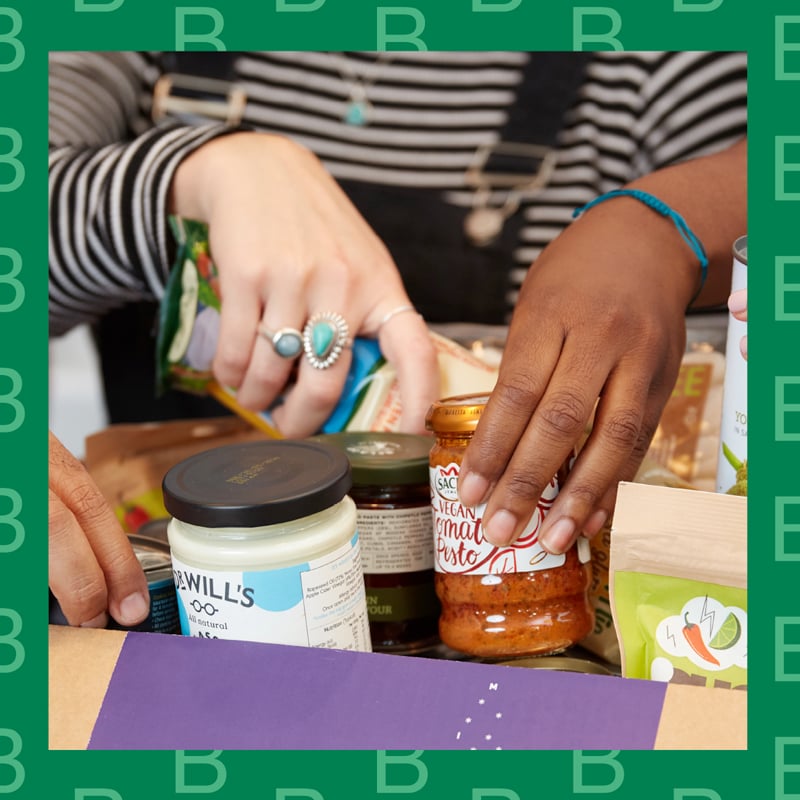 Our Mindful Chef community
We're proud to have grown a community that joins together for good and we're so proud of the collective efforts we've made over the years. From donating 280 tonnes of food to people in the UK who need it most via The Felix Project to cleaning up 203,000 litres of plastic from our riverways, parks and oceans during our annual Mindful Chef Coast Cleans.
For the planet
Our environmental policy
We're zeroing in on packaging, food waste, farming and animal welfare.
At Mindful Chef, we strive to take achievable and meaningful action to reduce our impact on the world around us. We know we're not perfect, or that we can tackle the climate crisis on our own, so we work with our suppliers, our team, and our community to reduce our climate footprint across the entire supply chain.
We will always be transparent in what we do and challenge ourselves to do and be better.
How do you become a B Corp?
To be a B Corp, a company must qualify - and be recertified - every three years. This is called a B Impact Assessment (BIA) - and it measures a company's impact. To remain a B Corp we have to score at least 80 out of 200.
How many B Corps are there in the UK?
Currently there are more than 5,000 B Corp businesses around the world, working across 156 industries from food and travel to everything in between, employing more than 400,000 people. We were the first recipe box company in the UK to become a B Corp!
Why is it called a B Corp?
B Corps are called B Corps for a few different reasons. At first, people thought the B in B Corp stood for benefit. Now, most B Corps say it stands for better, because doing better is what we do.
Why does this matter for consumers?
It's great because you're in control. You can choose what you buy and if it fits with your values. When there's such a growing demand for businesses to be more responsible in what they do, we want to put that power in your hands.