The Big Prawn Co
Supplier Since 2020
We Love...
Their ethos of people, planet and prawns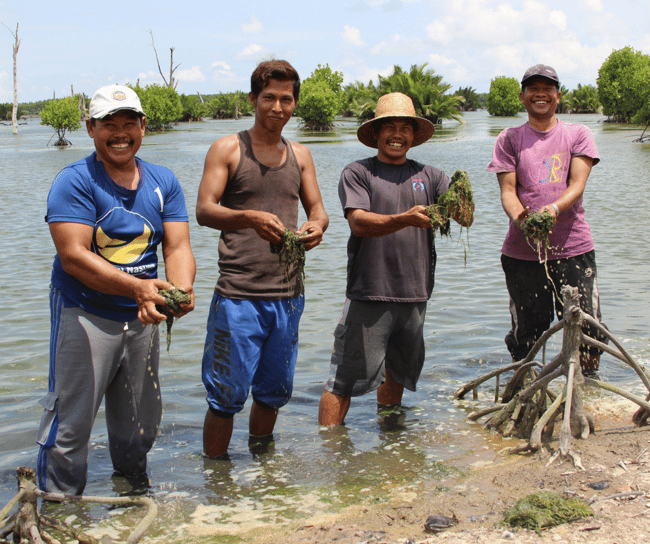 About
Every time we put fresh prawns on the menu, you go wild for them. That's because they're not just any prawns. Ours come from the global leader in sustainably sourced prawns: The Big Prawn Co.
Founded 25 years ago by chairman Sean, the big in their name is the size of their ambition: to do the right thing. Sustainability has been on the menu since day one, so they're naturally MSC/ASC certified wherever it's possible to be, and they're hoping to get B Corp certified in '22.
That means whenever you pop a plump pink Borneo tiger prawn from them in your pan, or you're stirring king prawn into your arrabbiata, you know this is a company that nurtures and protects the people who fish for them, their local environments, and of course the fish themselves.
They even donate 20p from every pack of Borneo Tiger Prawns to support endangered orangutans. People. Planet. (Orangutans). Prawns. Brilliant.
Ingredients Supplied by The Big Prawn Co
You'll find these in our recipe boxes...
Indonesian Tiger Prawns. Indonesian and Vietnamese King Prawns. Greenland Cold Water Prawns