Supplier Since November 2021
We Love...
Real food, in season. Grown with 30 years of expertise.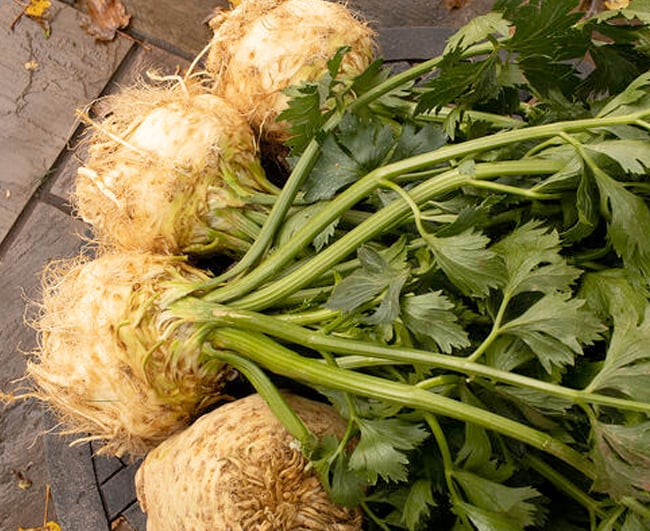 About Jack Buck Farms
Forget spandex and RUN DMC, for family business Jack Buck Farms it was all about a successful trial growing celeriac back in 1989.
Fast-forward 30 years and their celeriac is grown on the very best silt land near Spalding in Lincolnshire, and unlike crimped hair and shell suits, the endearingly branded Ugly One celeriac is a familiar sight in the UK marketplace.
It may be rough around the edges, knobbly and odd-shaped, but it's proof you don't judge a root veg by its cover. Full of sweet, nutty and subtle celery-like flavour, high fibre and nutrients it's so versatile - eat raw or cooked. (While wearing leg warmers if you like).
Ingredients Supplied by Jack Buck
You'll find these in our recipe boxes...
Celeriac.