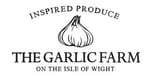 Supplier since 2019
We Love...
3rd generation vampire hunters. Sorry, we mean garlic farmers.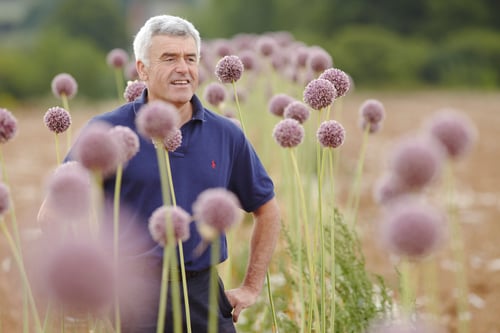 About Garlic Farm

If you love garlic, as much as we do, then you'll love the Garlic Farm.

Based in Newchurch on the Isle of Wight, Garlic Farm are the leading experts in all things garlic and have been for the past 60 years. Now run by the third generation of family, their farm is perfectly situated for garlic to grow, thanks to no small amount of Isle of Wight sunshine and rain, along with fertile and free-draining land.

They love their garlic so much, they travel far and wide in search of different varieties and they've even put it in beer. We don't judge.

Garlic Farm are currently on their way to being certified organic and, drum roll please, to becoming a B-Corp member. We know how rigorous that certification process is!

Look for seasonal garlic scapes (the tender stem and flower bud of fresh garlic plants) coming to your spring recipes.

Ingredients Supplied
You'll find these in our recipe boxes...
White Clove Garlic. Smoked Garlic. Garlic Scapes