Supplier since 2021
We Love...
Barfoots philosophy: to look after the land as if you want to farm forever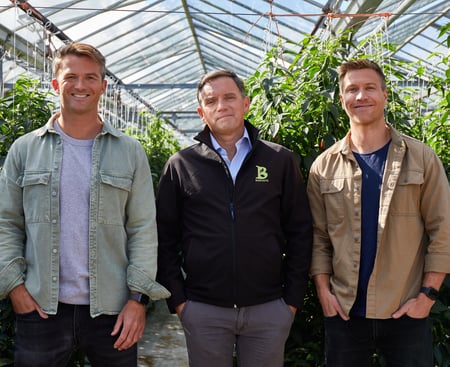 About Barfoots
Peter Barfoot, a fifth-generation farmer (who has a CBE for his services to sustainable farming), owns Barfoots family farm in the Hampshire basin. Barfoots began by growing a single crop in 1976 and today it's where lots of your lovely LEAF Marque accredited produce comes from.Plucked straight from their rich soils, they give us sweetcorn and squash, asparagus, Caulishoots™, Tenderstem® broccoli and green beans.
But did you know they're super sustainable too? They've been fully net zero since 2010. Barfoots is fully powered by waste, and fuelled by green energy. Their special on-site anaerobic digestion plant provides organic fertiliser, and they use a minimum tillage system (which means better soil quality, enhanced biodiversity and farms that are drawing down greenhouse gas emissions from the atmosphere). We can't argue with that much goodness.
Ingredients Supplied by Barfoots
You'll find these in our recipe boxes...
Sweetcorn. Squash. Asparagus. Caulishoots™. Green Beans. Tenderstem® broccoli.